SKC500U Gatekeeper Sliding Gate Opener / Operator
AC Powered Sliding Gate Opener / Operator
With Integrated Controller,
2 Remote Controls and Chain.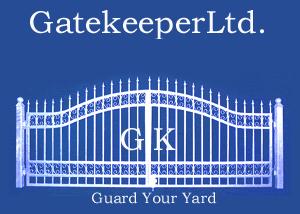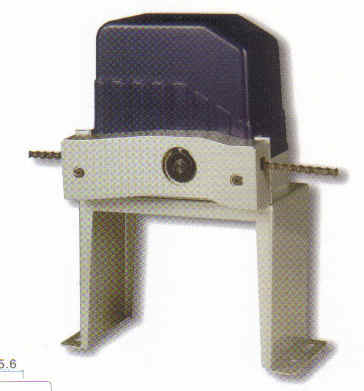 This is a Chain driven 3/4 horsepower, continuous duty, oil-in-bath gate opener
that works for gates up to 1320 lbs!
The Gatekeeper, Ltd SKC-500U Sliding Gate Opener allows you to automate a sliding gate up to1320 lbs. and 50 feet in length (20 ft of chain included, extra chain available).  This model is designed for AC power and has exceptional starting torque and efficiency, while boasting extremely quiet operation.  Perfect for a commercial building or residential application, this automatic gate opener features a chain-driven,  oil-in-bath heavy duty AC 110V motor for continuous operation.   The weather proof casing and external magnetic limit switches will provide for years of reliable operation.  The SKC-500U features the following interfaces: single-button, three-position switch, infrared safety beam, magnetic loop detector (Free Open);  and supports up to 100 Remotes (2 included) with RF rolling code technology to prevent unauthorized entry.   The SKC-500U also features: auto-close function, manual key release for emergencies, self-locking and reversible gear motor, and overheat & over-current protection.  There is a  2 year limited warranty on the motor,  and 1 year limited warranty on electrical parts.  Additional options: Keypad & Keypad Stand, Photoelectric Safety Beam, Additional Remote Controls, and Magnetic Loop Detector sold separately.
Supports sliding gates up to 50 ft. span and 1320 lbs., 2 Remotes Included

Heavy Duty AC Motor Power Supply 110V Single Phase Motor

Magnetic Limit Switches for easy adjustment

Keypad Interface, Push button interface,

Reliable steel geared system 

UL 325 Safety Auto Reverse
---
Safety First:
Check our competition, many do not meet some or all of the UL-325 Safety standards.
The CPSC reports that from 1990-1998 an estimated 6,800 injuries (or 755 injuries per year) were related to automatic gates. Among those incidents, there were 28 automatic gate-related deaths during the same time period, involving victims from 17 months to 60 years old.
UL325 Fourth Edition requires that automatic gate openers not only stop when they encounter an obstruction, but also reverse to prevent compression or strangulation injuries.  Make sure the gate opener you purchase includes both of these safety features….Gatekeeper does.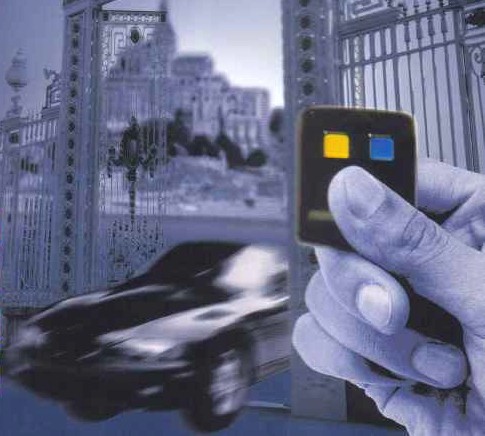 ---
Features:
This is a chain driven 3/4 horsepower, continuous duty, oil-in-bath gate opener that works  
for gates up to 1320 lbs! Weather Proof Casing!
Sliding Gate Opener opens gates up to 1320lbs
Keypad Interface
Single Button Interface
Three Position Switch Interface
Infrared Safety Beam Interface
Supports up to 100 Remotes, 2 included.
RF Rolling Code, prevents thieves.
Auto-Close Feature
Manual Key Release for Emergencies
Self-locking and reversible gear motor
Quality painted body
Water-proof design
Extremely quiet Overheat and over-current protection
Reliable magnetic limit switches for accurate open and close gate positions

Adjustable output thrust
Built-in micro-switches for gate opening arrest
Relay Coil Voltage: DC 12V, SCM power supply: DC 5V
Easy installation, full fitting accessories are provided with motor kits
Adjustable auto-close child safety obstruction sensitivity and Single gate operable sequence.
Power Supply: AC 110V
Max. power 735W
Electronic Lock: DC 12V 2A
Operating Time: 20 seconds ~ 100 seconds
Control panel with interface for photocells, loop detector, IC card reader & alarm lamp, and Keypad
Time-Delay protection
2 year limited warranty on motor
1 year limited warranty on manual & electric parts
Enclosed cover for added protection
Additional Options sold separately:
Keypad 

Photoelectric Safety Beam 

Additional Remote Controls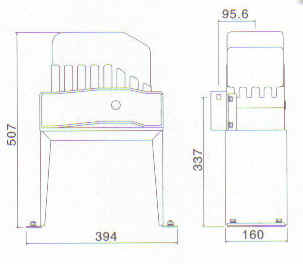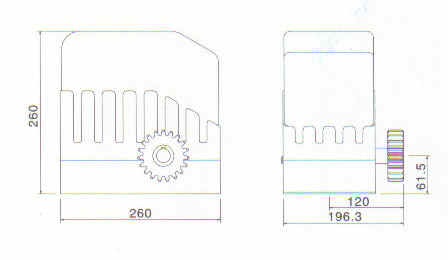 SKR500U Series Sliding Gate Openers
Technical Data
Model
SKR400E
SKR500E
SKC500U
SKR500U
Power Supply
220-240V, 50/60Hz
110-120V, 60Hz
Motor Speed
1250 rpm
1500 rpm
Rated Power
160W
190W
Output torque
7Nm
14Nm
Max. Gate Weight
400 Kg
600 Kg
Opening Speed
10m/min
12m/min
10m/min
Output Wheel
Gear Wheel 19T
Gear Wheel 24T
Chain Wheel 16T
Gear Wheel 19T
Working Temperature
-40 C to 70 C
---
Reliability:
Your new Gatekeeper brand Gate Opener will work reliably for years to come, this is a VERY heavy duty high quality opener, not like some of the cheaper models available online.  Gatekeeper is one of the leading manufacturers of Gate Openers in the world, they provide a full one year warranty from manufacturers defects.  You know it's Gatekeeper, so you know it's quality!
Do You have still have a Question?
Check out the the manufacturers website and Frequently Asked Questions here.
The SK Series Sliding Gate Openers are used to drive sliding gates for residential and industrial applications. The openers operate at high torque and can be fitted with a gear wheel or chain wheel depending on your application. In case of power failure, an emergency release key allows for operating the gate manually.

Features:

Chain Drive
Self locking electromechanical gear motor
Safety obstruction reverse if infrared photocells are installed
Overheat and Overload protection
Emergency release key in case of power failure
Support available for photocells, loop detector, IC card, alarm lamp and remote controller, and keypad

Each gate is different and it is highly unlikely that you will be able to install a gate opener without some level of fabrication. The gate opener includes brackets and assorted hardware, but some welding, cutting or drilling may be required to get it fully installed.
*Packages includes (Brand New In The Box)
2 Remote Transmitters

Integrated Control Box

Complete Mounting Hardware

20 Feet of Chain
This unit is in new condition and has never been out of the box.
(Alarm Lamp, Keypad, additional chain and Photocells Sold Separately)